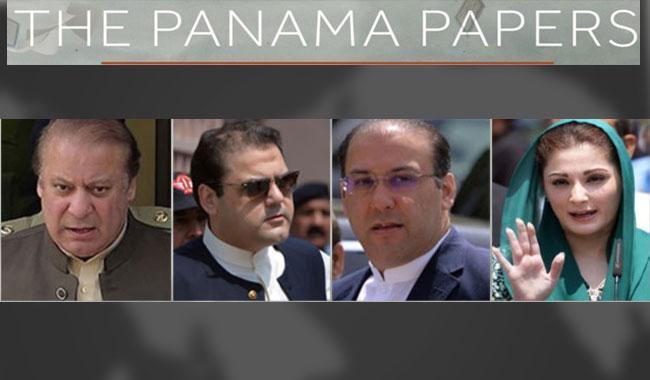 When Maryam Nawaz Sharif, the daughter of Pakistani Prime Minister Nawaz Sharif, was named in the 2016 Panama Papers leak the country's highest court began an investigation into the 43-year-old. While the Pakistan Supreme Court directed the JIT to carry out the probe, so far Sharif has escaped being completely pinned down and has been allowed to continue as prime minister.
Sharif has always denied any wrongdoing over his family allegedly using offshore companies to buy luxury flats in a posh London neighborhood, and said his family wealth was acquired legally.
While briefing the cabinet, Sharif said all the allegations made by the JIT in its report were in reference to his family's business dealings.
The daughter of Pakistani Prime Minister Nawaz Sharif, Maryam Nawaz, is under scrutiny and it centres on her use of a Microsoft font.
Pakistan Prime Minister Nawaz Sharif's rejection of the demand for his resignation in the wake of a Joint Investigation Team (JIT) report which concluded that he and his family not only concealed assets from tax authorities, but also committed perjury by submitting fake documents to hide information, is a desperate show of bravado by a besieged leader. The country's Supreme Court ordered a group of investigators to look into the matter, culminating the report produced this week, the report added. But Sharif's allies dismissed the inquiry report as "trash". If three judges agree on the findings of JIT, Mr. Sharif could face disqualification from politics.
The Prime Minister's daughter, Maryam Nawaz, is widely seen as her father's political successor however if she's found to have forged documents to hide her family's assets it could dampen her leadership ambitions.
"Yesterday, we had asked for Nawaz Sharif's resignation on moral grounds, but today, after studying the JIT report, we are asking for his resignation on legal grounds", Bilawal said. In the meetings, it was agreed that Sharif would not resign and instead contest the JIT report in the Supreme Court which will start hearing the case against him on Monday. Sharif's son, Hussain, is also under investigation.
Documents claiming that Mariam Nawaz Sharif was only a trustee of the companies that bought the London flats, are dated February 2006, and appear to be typed in Microsoft Calibri. Pakistan Tehreek-i-Insaf leaders Shah Mehmood Qureshi and Jehangir Tareen claimed that divisions have surfaced within the PML-N over resignation of the prime minister.