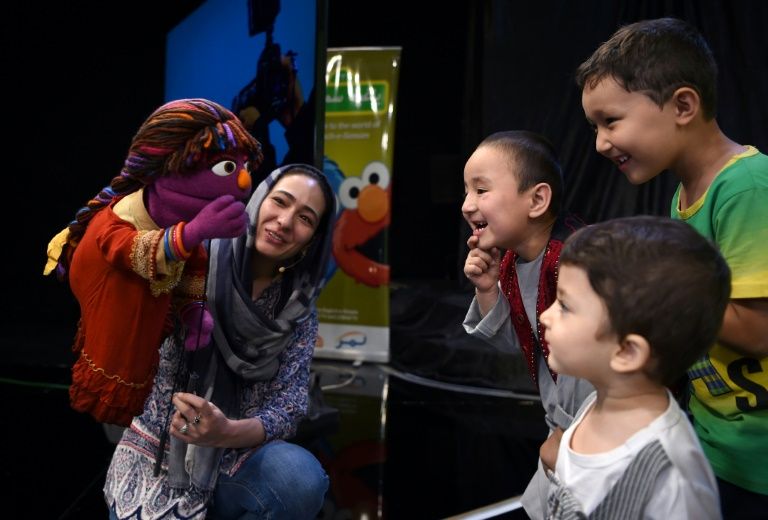 Teenagers from the Afghanistan Robotic House, a private training institute, practice in Herat, Afghanistan.
After twice being denied entry, a group of six Afghan girls will be allowed to come to the U.S.to compete in an global robotics competition next week, according to a report Wednesday.
The teenagers were denied access to the USA under the president's executive order on travel after making multiple trips to their country's capital depsite the dangers of the war-torn region.
Trump reportedly became aware of the the girls' case and asked officials at the National Security Council if there was anything that could be done. The girls' applications for USA visas had been denied twice.
WASHINGTON | young Afghan girls have finally got their visas to participate in a robotics competition in Washington, d.c. from 16 to 18 July, after being refused access to the territory of the united states, announced the organizers Wednesday.
Afghanistan is not part of Trump's order to temporarily ban travel from six Muslim-majority countries.
The US President Donald Trump has intervened to grant visas for the Afghan female students who were rejected for two times to participate in the worldwide robotics competition. After convincing their parents to let them attend, the team made two 500-mile trips from their hometown of Herat in western Afghanistan to the U.S. Embassy in Kabul to apply for visas, as The Washington Post reported.
State Department spokesperson Heather Nauert said in a press briefing Thursday that she could not comment on why the visa applications were denied, adding that that is confidential information under U.S. law. Afghanistan is not included on the list of banned countries.
The president of FIRST Global, which organized the robotics competition, is former Democratic congressman and retired U.S. Navy Admiral Joe Sestak. They also said the visa denials seemed to run counter to the Trump administration's claims that empowering women and girls around the globe is a top priority.
The girls wrote on their competition page: "We want to make a difference, and most breakthroughs in science, technology and other industries normally start with the dream of a child to do something great".
It is still not clear why the Afghan and Gambian teams had their visa applications initially rejected.
First Global, a not-for-profit charity, holds the annual worldwide robotics challenge in hopes of sparking a passion for science and technology among high school students around the world.