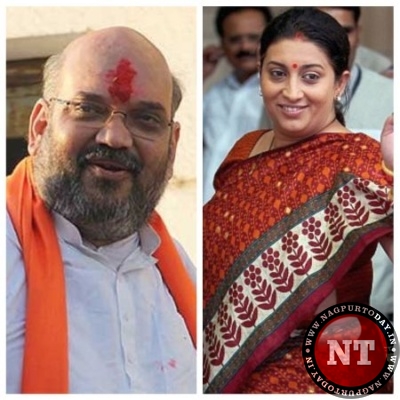 And one of them, Balwantsinh Rajput, Vaghela's close relative, has been declared the BJP's candidate to a Rajya Sabha seat, thus creating a nettlesome situation for Congress nominee Ahmed Patel who is now in the danger of losing the polls with more defections expected from his party. The tally since Thursday is five. But he later threatened that if Gujarat Congress in charge and ex-Rajasthan chief minister Ashok Gehlot does not withdraw "baseless" allegations against him, he wouldn't vote for Ahmed Patel.
On Friday morning, Vansda legislator Chhanabhai Chaudhury, Thasra legislator Ramsinh Parmar and Balasinor legislator Mansinh Chauhan put in their papers from Congress and quit as Members of Gujarat Legislative Assembly. "They resigned a day after three MLAs - Balwantsinh Rajput, Tejashree Patel and Prahlad Patel - quit the party to join the BJP".
The Congress in the state is rattled by the resignations of six MLAs in the last couple of days, ahead of the Rajya Sabha election in which the party has fielded Sonia Gandhi confidante Ahmed Patel as a candidate.
After the resignation of the three MLAs from Congress on Thursday, the party's strength has come down to 54, a figure which should be enough for Ahmed to get through comfortably. "The BJP has nothing to do with it", he said. But considering 11 Congress MLAs cross-voted during the recently-concluded presidential election, a repeat might be in the offing. The party hopes to capitalize the rift within an already tottering Congress which is trying to find its footing and launch its election campaign to unseat the long incumbent BJP. "There is nothing sadder than this for our country and democracy. that the ruling party is stealing legislators", Ghulam Nabi Azad, senior Congress leader and the Leader of the Opposition in the Rajya Sabha said after meeting the Election Commission.
This after six Congress MLAs defected to the BJP in a span of 24 hours.
"To ensure that BJP is not successful in its mission, 44 of us Congress MLAs are leaving from Gujarat for Bengaluru". The Congress members accused the Bharatiya Janata Party of high-handedness to "steal" its assembly members. The Rajya Sabha election will be held on August 8. On the arrangement made for the legislators, two-time Congress MP and brother of Power Minister D.K. Shivakumar, D. K. Suresh said, "They [the MLAs] are our guests".
Vaghela further said that he would not give resignation as MLA till August 8. Vaghela has resigned as LoP but has said would resign as MLA after the Rajya Sabha polls. "I have no remedy for this", he said.