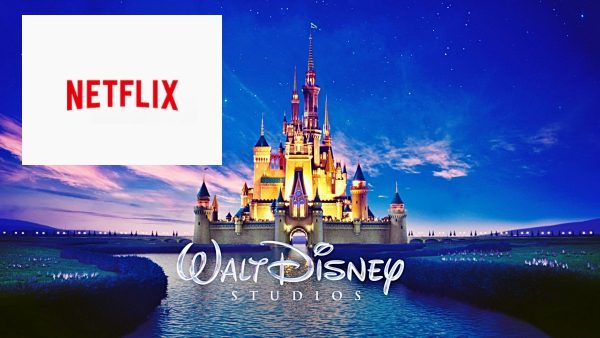 It's now confirmed by Disney executives that Disney and ESPN OTT streaming services are now on tap, embracing a direct to consumer model for content distribution. But, segment operating income declined 10%, mostly because of a 23% decline in operating income at cable networks like ESPN and the Disney Channel. Netflix's current Marvel TV shows, however, will stay put. It will also include library content from previous Disney and Pixar releases, as well as TV content from Disney Channel, Disney Junior and Disney XD channels. Although it was revealed by the company's CEO Bob Iger that Disney maintained a good relationship with Netflix, it was their decision to create an option to take all its contents from the platform.
The new Disney-branded streaming service will follow a similar offering from ESPN that will be available starting in 2018. (The existing Disney Movies Anywhere only lets you buy movies directly.) Disney has always been a master at controlling its own film availability to stoke consumer demand. Sure, they might be slightly older children than those who want to tune in to watch the new Frozen sequel or the latest in the Toy Story franchise, but there's definitely going to be overlap among the potential customer base for a Disney streaming service, and one for either Marvel or Star Wars. Disney has agreed to acquire MLB's 42% stake in the venture for $1.58 billion, to add to the 33% it already owns.
The moves set a clear course for the media giant to launch Netflix-style direct-to-consumer internet services from ESPN and Disney.
The Disney service will be the only place where USA viewers can watch new live action and animated movies from Disney and Pixar, including "Toy Story 4", the "Frozen" sequel and "The Lion King" live-action movie.
With the shift, Disney said it would end its distribution agreement with Netflix for subscription streaming of new releases, beginning with the 2019 calendar year theatrical slate.
Disney and Netflix, as you may recall, struck a multiyear deal several years ago under which Marvel would develop four original live-action series for Netflix, "Daredevil", "Jessica Jones", "Iron Fist", and "Luke Cage", plus "The Defenders".
"Netflix, which lately has been focusing on its own exclusive programing, said it would continue to do business with Disney globally, including keeping its exclusive shows from Marvel television".
Shares of both Netflix and Disney were down 4% in premarket trading Wednesday on the news. Consumers are also more comfortable using pay-TV alternatives than they were in the past, and there is a greater chance consumers will sign up for multiple OTT services rather than just look for one provider - cord-cutting has reduced monthly spend on video entertainment, so potentially there are funds that have been "freed up" for a new service.