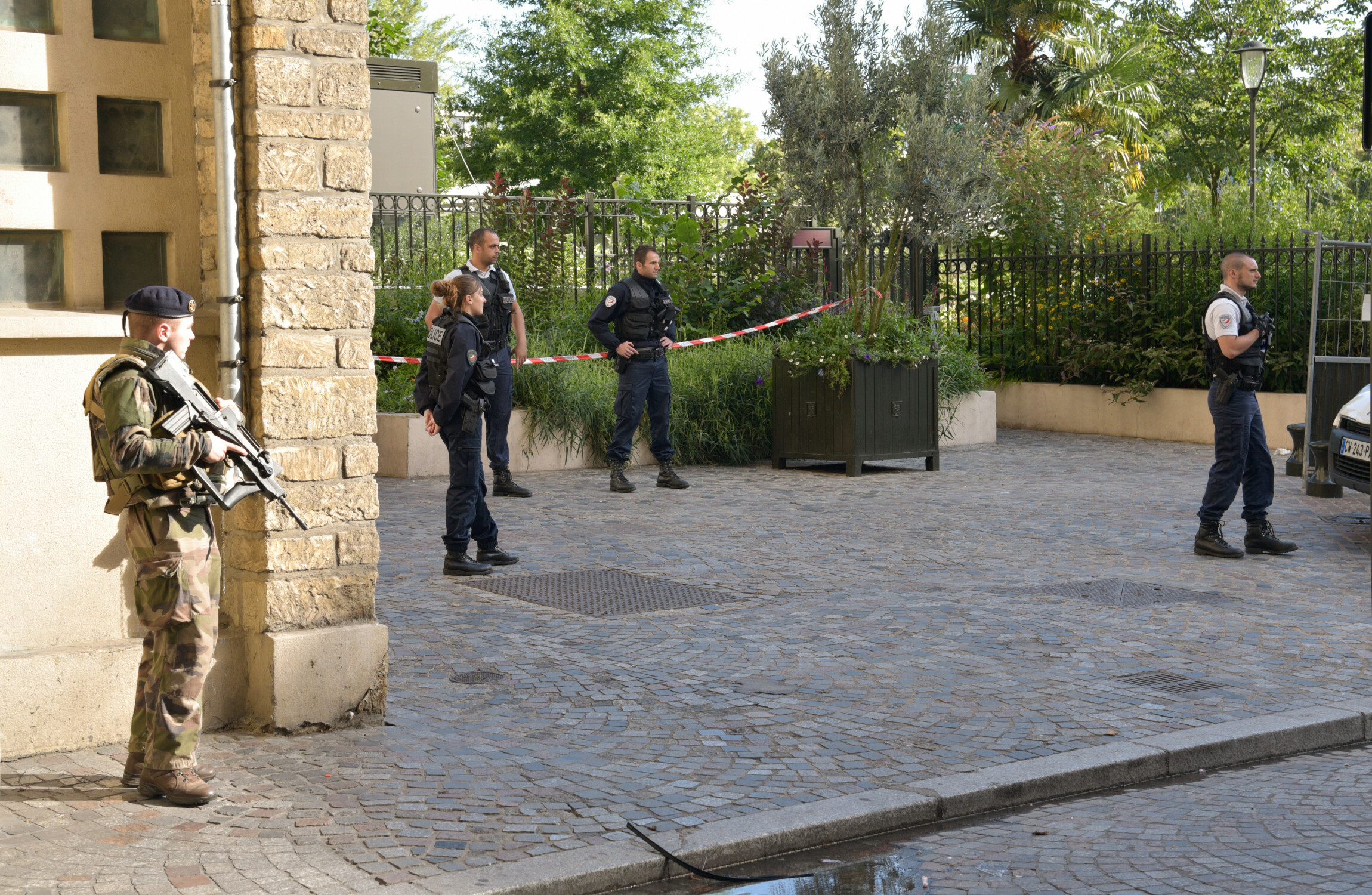 Authorities said they shot and arrested a suspect in Wednesday's vehicle attack on a group of French military soldiers in Paris.
Police have said they are now looking for the vehicle which took off after the incident at about 8am and anti-terrorist police have "taken up the enquiry", according to reports in the French press.
She said: "This morning at 7.56 a.m., a vehicle that had visibly prepositioned itself drove, on objective, toward around 10 soldiers from Opération Sentinelle at the exit of the barracks that were built for them two years ago by the municipality".
Police officials said that they took the man into custody on a motorway after shooting him.
In a message posted to Twitter, Paris police said an "intervention is under way", with police still searching for the vehicle involved.
The servicemen were part of the 7,000-strong anti-terrorism Sentinelle force set up in January 2015 after the attacks on the office of Charlie Hebdo.
The incident happened in the north-western suburb of Levallois-Perret at about 8am local time (4pm AEST).
After the arrest was confirmed, the first deputy mayor of Levallois-Perret, Isabelle Balkany, tweeted "Bravo to the police forces!"
It was the latest of several attacks targeting security forces guarding France over the past year.
"It's without doubt a deliberate act ..." "It all happened very quickly".
Six military were hurt including three who were seriously wounded without their lives being in danger, the Defence Ministry said in a separate statement.
Balkany described the driver of the vehicle as a "terrorist". "It hurtled at them.it accelerated rapidly", he told the TV station.
In February, a man attacked four soldiers on patrol at Paris's Louvre Museum with a machete.
"I heard a loud noise, the sound of scraping metal", a nearby resident, Jean-Claude Veillant, told BBC.
One of the officials said the arrest took place on the A16 highway when the man was stopped as police hunted for cars suspected of involvement in the attack.
However, Defense Minister Florence Parly condemned the attack, and called it "a cowardly act with the utmost firmness.".
France has been in a state of emergency since it was introduced after a terror attack in Paris killed 130 people in November 2015.
In June, a man identifying himself as a "soldier of the Caliphate" attacked a policeman on patrol outside Notre-Dame cathedral.