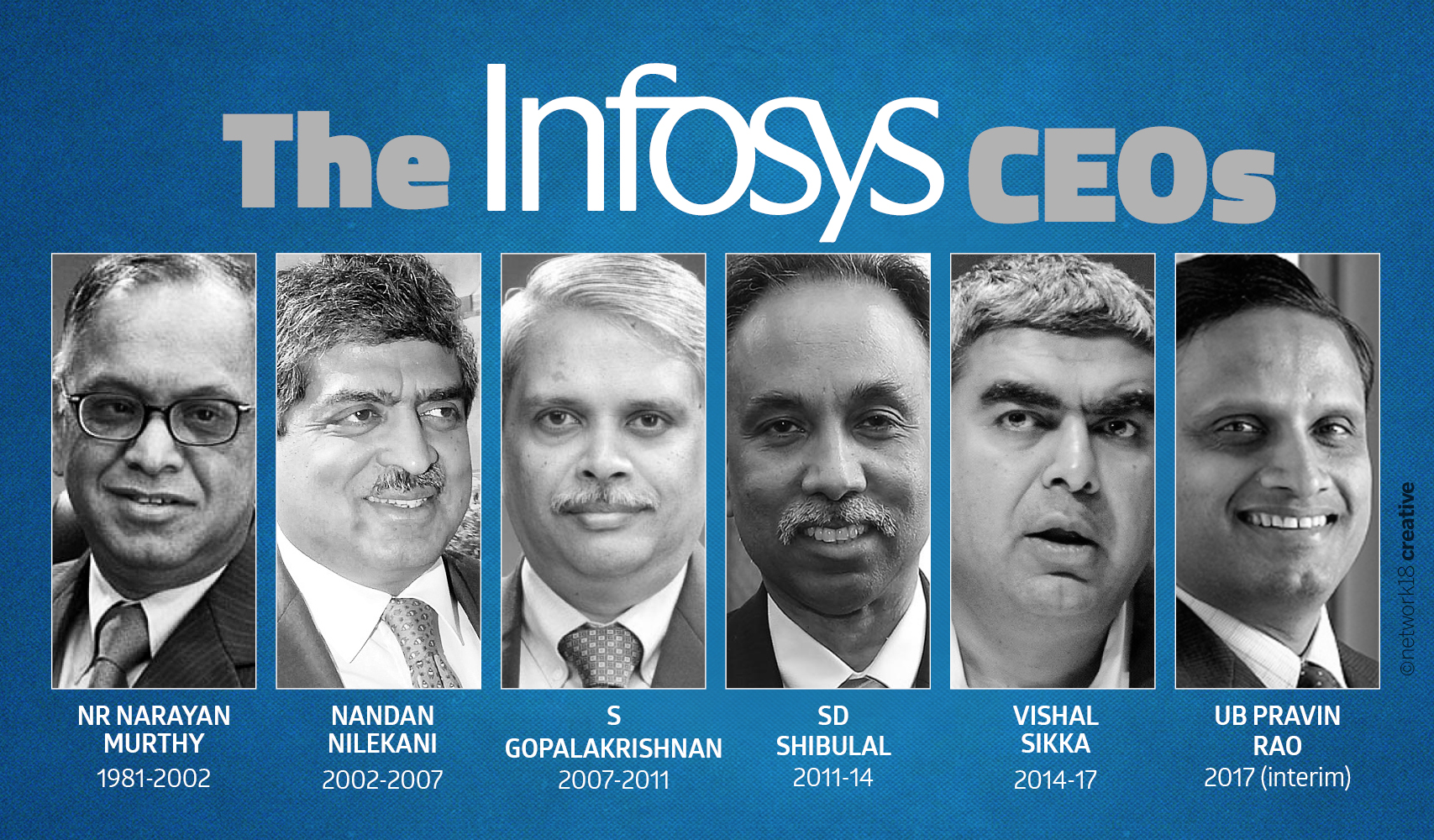 The company's board has accepted his resignation with immediate effect on Friday morning.
After becoming the Chief Executive Officer of Infosys, the country's second largest IT company, Vishal Sikka was also in news about its huge salaries.
"Over the last many months and quarters, we have all been besieged by false, baseless, malicious and increasingly personal attacks", Sikka, who joined Infosys three years ago after serving as SAP's CTO, wrote in the letter. While Pravin Rao, now COO, has been named interim CEO, Sikka will become executive vice- chairman and will be paid $1 in annual salary.
While he didn't detail out these "distractions", it may be noted that some of Infosys founders, including N R Narayana Murthy, have alleged corporate governance lapses at the firm and questioned the high compensation paid to Sikka and severance package extended to certain former executives.
Murthy said, "Anguished by allegations, tone and tenor of statements made by Infosys board, below my dignity to respond to baseless insinuations".
Infosys appointed longtime employee and COO Pravin Rao as the interim CEO and managing director.
Especially, the company's co-founder, Narayana Murthy, is quite vocal about these issues.
Rallying behind Sikka, the company's powerful board blamed Murthy's continuous assault, including his latest letter to the media as the primary reason for Sikka's resignation.
Vishal Sikka's resignation as chief executive officer of Infosys Ltd.is part of a much-needed cultural reboot at the Indian software exporter.
Vishal Sikka, MD & CEO of Infosys, resigned on Friday saying that it had become hard for him to defend against unrelenting, baseless, malicious and increasingly personal attacks.
'Sikka's letter indicates there was a directed attack on him leading to his resignation, which again makes the company look bad for investors, ' IT analyst Baburajan Kizhakedath told AFP.
Declining to speculate on Murthy's motive for carrying out his campaign, the Board believed it must clarify the "false and misleading charges, as they were damaging the company and misrepresented its commitment to good corporate governance".
While an independent probe absolved the board of any wrong doing, Murthy kept the pressure on making the full contents of the investigation report public.