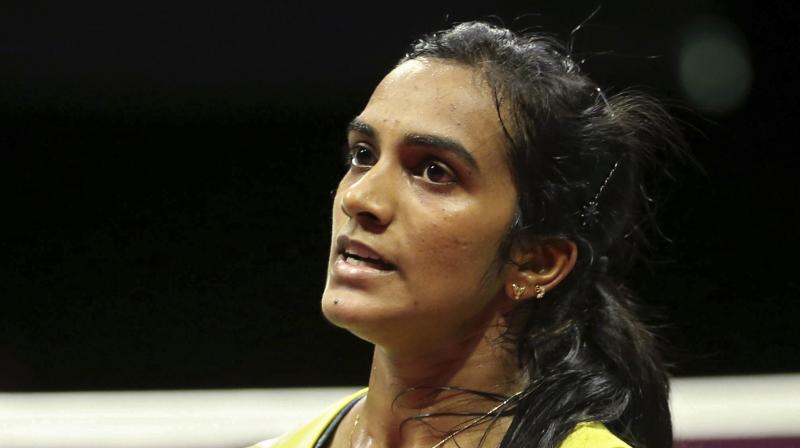 Olympic silver medallist PV Sindhu entered her first final of World Badminton Championships with a stunning yet dominating victory over Chen Yufei in the semi-finals.
Meanwhile, Saina Nehwal failed to get the better of her Japanese opponent as lost the match 21-17, 12-21, 10-21 to sttle for the bronze. "Congratulations." Sindhu's gallant effort to become India's first ever World Champion ended in heart-wrenching defeat against Japan's Nozomi Okuhara in an epic final today.
Nehwal collected her second medal at the world championships with a bronze this year. With this win, she also became the only second Indian to reach the finals of World Championship after Saina achieved that feat in the last edition at Jakarta.
Though Sindhu had defeated the Japanese in 2016 Rio Olympics, the latter equaled the score this time. For Okuhara, the Saina match was a strenuous one and it will be interesting to see how well her body has recovered.
Congress vice president Rahul Gandhi said Sindhu made India proud by clinching medal at the tournament. Sindhu showed good anticipation and used deception well to move to a 13-8 lead but the pint-sized Japanese changed gears.
Nozomi Okuhara surely can not be taken lightly after her show against the other Indian Saina Nehwal.
But Saina's biggest strength has always been her mind.
There he will play Lin Dan, who has reached his first semi-final since winning his record fifth world title in 2013. The plan was to play an aggressive game, not allowing Okuhara to settle down.
When it was done, almost two hours of sweat-soaked, adrenalin-charged, toe-to-toe, lung-busting, heart-wrenching badminton finished in the blink of an eye with a Nozumi Okuhara victor, PV Sindhu stood bent over double.
The third game too went right down to the wire and it was the Japanese who held her nerve to take it 22-20 after having one match point. Sindhu, seeded fourth, was a little sluggish to start with and was 3-5 at one point but she managed to reel off eight points on the trot to grab an 11-5 lead at the break.