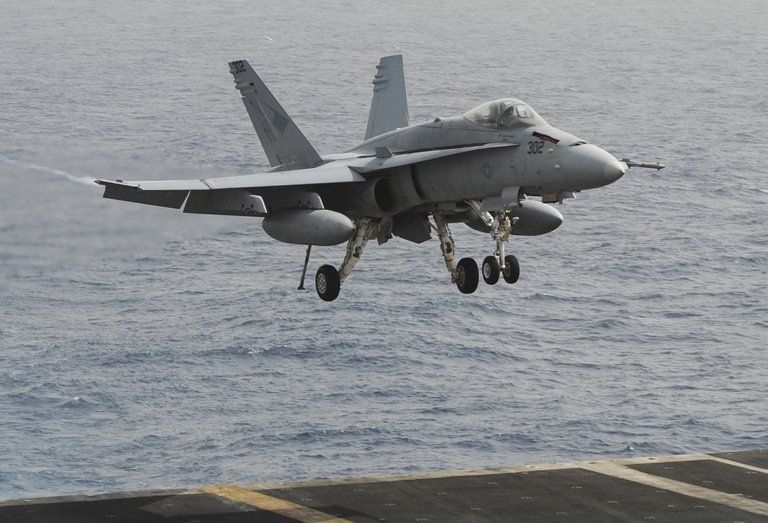 A risky situation has occurred in the Persian Gulf after an Iranian drone flew as close as 100 feet of a U.S. Navy fighter jet that was staging to land on the USS Nimitz.
The drone, which reportedly appeared unarmed, caused a US Navy F/A-18E jet to repeatedly manouver to avoid a collision as it attempted to land on the USS Nimitz, CNN reported.
Following an Iranian vessel coming within 150 yards of a U.S. Navy ship, warning shots were fired to let the vessel know it was intruding on the Navy's area of operation.
Similar incidents between the United States and Iran are not uncommon, however, this appears to be the first time an Iranian drone has come dangerously close to a USA fighter plane in the Gulf. Tuesday's incident, which occurred in global airspace, US officials said, is an unsettling development for that reason, and it marks the latest in a series of threatening encounters between the two militaries. This created a collision hazard and "is not in keeping with global maritime customs and laws", according to the Navy.
The encounter between the U.S. Navy and Iranian aircraft follows a series of close calls in the Persian Gulf between naval vessels.
According to the commander, this is the 13th incident as "unsafe and unprofessional" since the beginning of the year in this sector.
Officials have hit out against the "unsafe and unprofessional" pilot of an Iranian drone after it came close to striking a United States jet in the Gulf. The Islamic Revolutionary Guard Corps ship came at the USS Thunderbolt at high speeds.