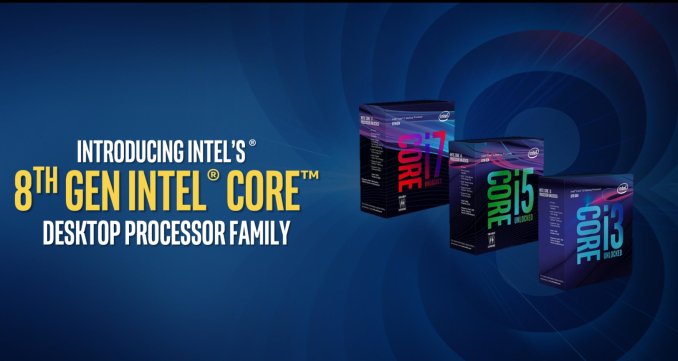 Intel on Monday announced the roll-out of the 8th generation of the "Intel Core" desktop processor family, beginning October 5, which is built for gamers and content creators for heavy duty tasks.
The 8th Intel Core i7 comes with Turbo Boost Technology 2.0 and is capable of running at a maximum turbo frequency of 4.7 GHz (single-core). Their 8th Gen Intel Core desktop processor is dedicated to delivering tremendous improvements across the board and also the gamers will get the best experience from the latest chipsets.
Next, the 8th Gen Core i5 is a 6-core processor while the Core i3 has four cores, up from four and two on their previous generation counterparts (base models) respectively. Retail pricing will, naturally, be higher in all case.
The Core desktop processors are the second part of Intel's three-tier launch for its eighth-generation chips. While the Core i3-8100 and the Core i3-8350K has four physical cores and no Hyper-threading. The 8th Gen processors are based on the Coffee Lake architecture of 14nm++.
The CPU is based on the LGA 1151 socket so there is little difference between the appearance of the Intel Core i7-8700K and the 7700K. The chips include include the new Intel Core i7-8700K - which the firm touts as its "best gaming processor ever".
The processor also has enhanced overclocking, like controlling the overclocking for each core individually and real-time memory latency control.
Intel is promising big gains for end users in multimedia content creation with Coffee Lake, promising up to 65 percent gains in video editing speeds when compared against Skylake.
August also brought the disappointing news that Coffee Lake chips will not be compatible with 200-series motherboards. These new boards officially support DDR4-2666, integrate Thunderbolt 3 and push Optane Memory, which is certainly an improvement over mechanical HDDs with it being 2.1 times faster, however struggles to outmatch SSDs. The 8700k offers slightly more TDP to work with than the chip's predecessors did.
Ars Technica expressed similar reservations about the Intel Core i9-7960X, noting that while it stands up to AMD's Threadripper 1950X, the Intel chip's $1,699 price-tag represents a "tough sell", considering its 80-percent cost difference for a 20-percent increase in performance. The prices of these CPUs are also higher as compared to the previous generation so expect to pay around $400 for the Intel Core i7-8700K.