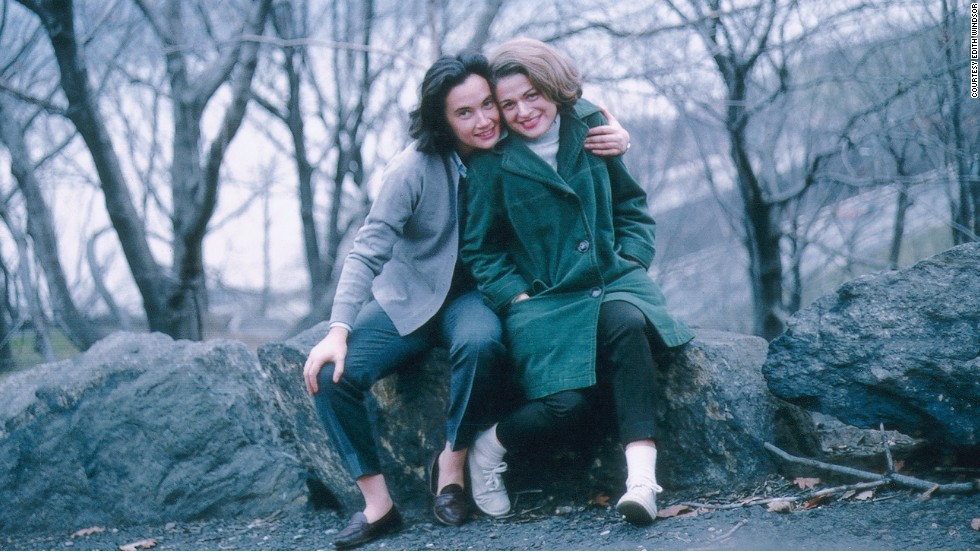 Gay rights activist Edith Windsor, whose same-sex marriage fight led to a landmark U.S. ruling, has died aged 88.
According to The New York Times, Windsor's wife, Judith Kasen-Windsor, confirmed the death.
Edith Windsor, an activist whose landmark Supreme Court case is largely responsible for dismantling 1996's Defense of Marriage Act (DOMA) and making gay marriage legal in America, died on Tuesday at the age of 88.
Windsor, who worked as a computer programmer before devoting herself to L.G.B.T. activism, had spent much of her life with Thea Spyer, whom she married in Canada in 2007.
Windsor said the marriage law meant she faced a huge estate tax bill she wouldn't have to pay if the law didn't discriminate against same-gender couples.
That federal case set precedent for the 2015 decision that established same-sex marriage as national law-a fact that brought great pride to Ms. Windsor. Though the decision initially impacted just 13 states and the District of Columbia, the Supreme Court ruled in 2015 to expand the legalization of gay marriage to the entire nation. At the time, Windsor said she was humbled by the role the LGBT movement bestowed upon her in pursuit of marriage equality. The ruling did not impact state laws banning the recognition of gay marriage, though. As Windsor would later say, she wouldn't have owed the government those estate taxes "if I had been married to a man named Theo" rather than a woman named Thea.
Sarah Kate Ellis, CEO and President of GLAAD commented on Windsor's passing, saying: "Edie Windsor is a legend who changed the course of history for the better". Windsor, an enthusiastic supporter of Clinton in her bid for the White House, said she was "so honored" the candidate chose her as a role model. And then she went to the Stonewall Inn to celebrate. Past year in an interview with the Washington Blade, Democratic presidential nominee Hillary Clinton identified Windsor as an LGBT person she sees as a role model. They were married in 2016. She fought for dignity and laid the foundation for marriage equality.
A public memorial for Windsor will be held on Friday, Sept. 15 at Riverside Memorial Chapel at 12:30 p.m. "Her legacy will live on in history and be felt in the lives of our community for many years to come". In lieu of flowers, Windsor had requested, prior to her death, that any donations in her memory be made to The LGBT Center, Callen-Lorde, Hetrick-Martin Institute, and SAGE.
The federal statute is invalid, for no legitimate objective overcomes the goal and effect to disparage and to injure those whom the State, by its marriage laws, sought to protect in personhood and dignity.