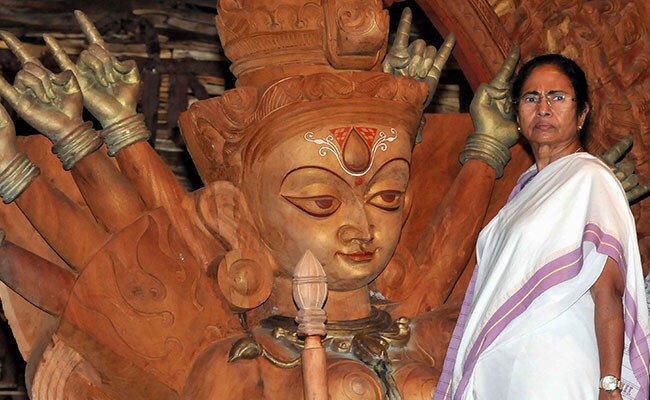 On Thursday Mamata Banerjee hit back at the Calcutta High Court over its ruling on Durga idol immersion, stating that anyone can 'slit my throat, but no one can tell me what to do.
The state government earlier banned idol immersion after 10 pm on September 30 - Dashami when the Durga Puja ends - and on October 1, when the Muslim community will mark Muharram. "The state government is empowered to take the call on whether it is conducive to allow immersion on 1 October or not", he added.
Questioning the West Bengal government's curbs on Durga idol immersion, the Calcutta High Court on Wednesday said the state can not hinder a citizen's right to practise religion on the basis of a mere assumption of law and order disruption and must provide sound reasons for doing so. "If you get a dream, that something will go wrong, you can not impose restrictions", the Acting Chief Justice of Calcutta High Court said. The court had allowed immersions on all days including Muharram.
"In the court's order, it is categorically mentioned that the immersion is only allowed if "found permissible". Chief Minister Mamata Banerjee had said that there would be thousands of people on the streets and restrictions would help to maintain law and order.
The decision to not move the apex court was taken following the state government's consultation with veteran Congress leader and lawyer Kapil Sibal. A member of state cabinet informed that "immediately after the Calcutta High court order passed the order on Thursday, the matter was referred to Kapil Sibal for his opinion. Let them live together", the High Court said.
Top officials of the administration and police were also present.
Following the state government's restrictions on idol immersion, the opposition and critics charged her indulging in Muslim appeasement.
"The court has asked the state government to diversify the routes of processions on the occasion of Durga Puja immersion and Tazia and ensure that the routes do not overlap in any way".