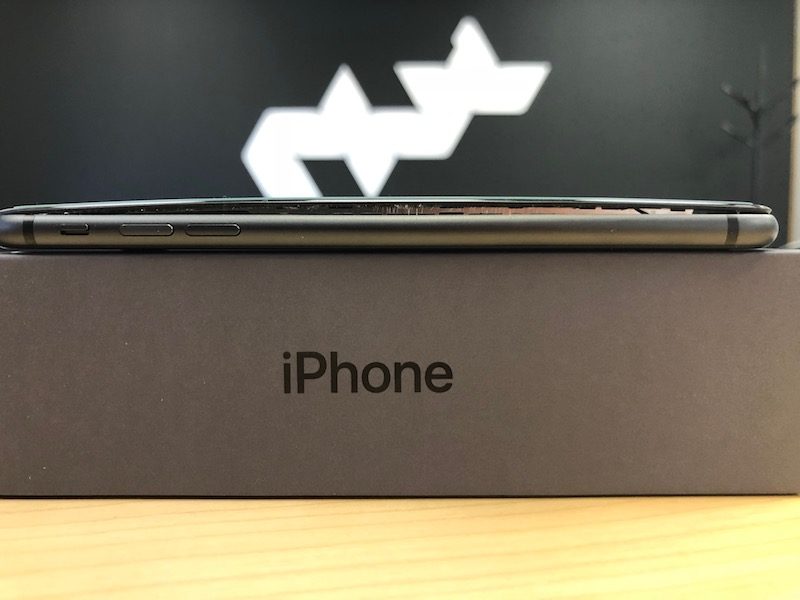 A brand new incident involving iPhone 8 Plus swollen batteries has been given form once more, putting more pressure on Apple to investigate the issue as to what is really going down inside the phablet version of the lineup.
It has been the largest elephant in the room for Apple aficionados, but on Friday, it finally was acknowledged: Apple's new iPhone 8 may be having problems with its battery. The images show an iPhone 8 Plus split open with its internals visible.
It is quite surprising that the 5.5-inch phone would split open like this especially when separating the display side of the handset itself requires a lot of force and delicate hands plus a combination of prying tools.
Several media outlets have highlighted this issue in several countries where the new iPhone models have been exported.
The first case of the iPhone 8 splitting was reported in Taiwan, where a woman purchased a 64GB iPhone 8 Plus in rose gold. As per the reports, the phone or the packaging had no signs of explosion or burn. Following the reports, Apple has reportedly been looking into the matter, but it is yet to release an official statement regarding the investigation.
It's important to note that the iPhone 8 Plus' battery is made by Amperex Technology Limited (ATL), which is he same company which manufactured the batteries for Samsung's exploding Galaxy Note 7. At the time of writing reports include devices in China, Canada, Greece, Japan and Taiwan, forcing Apple to officially look into it.
The iPhone 8 has been getting indifferent reviews and share prices of in the company are falling. Keeping in mind that Apple products feature a drastically smaller battery than their android counterparts these issues come as a surprise.
Some investors worry whether pre-orders for the device were well below previous launches, although some Apple fans are waiting for the premium iPhone X due out in early November.