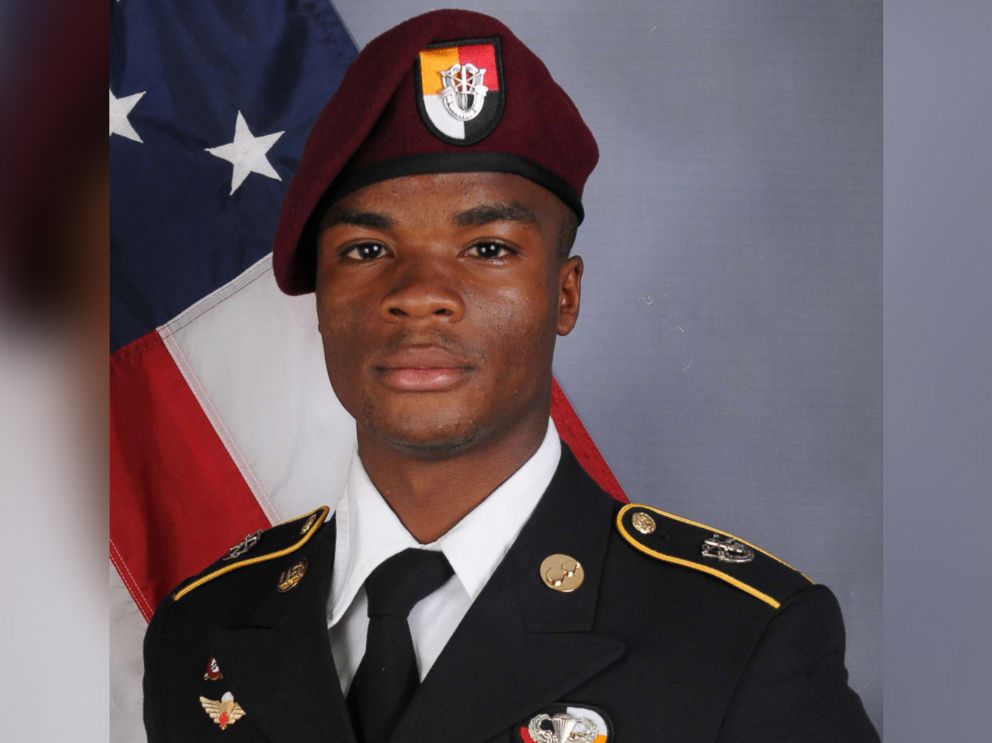 The White House's aggressive effort to discredit a Florida congresswoman who criticised President Donald Trump over a military condolence call ran into new problems when a video emerged showing that the Chief of Staff had made false claims about her. La David Johnson, discussed her disappointment with the call on "Good Morning America" Monday morning, saying the President stumbled on her husband's name and suggesting the only reason he knew it was because the report was right in front of him.
She continued, "Let me just give the general the benefit of the doubt that somebody in the White House is grossly misinforming about who Congresswoman Frederica Wilson is".
The four US soldiers were killed October 4 in Niger when they were attacked by militants tied to the Islamic State.
Ms Wilson has come under heavy criticism from Mr Trump and his supporters for publicly accusing the President of being insensitive in a phone call to Mrs Johnson two weeks ago, after her husband died in the line of duty.
Wilson, seen attending Johnson's funeral, said Kelly lied to her and should apologize to the American people.
.
Trump called the condolence call a "respectful conversation", claiming that he used the soldier's name "without hesitation!"
"Whatever Ms. Wilson said was not fabricated", Johnson said Monday morning. "She is a highly respected Member of Congress who has demonstrated extremely competent leadership on a number of important issues, and we are especially proud of her fearless and uncompromising leadership to fight for the release of almost 300 Nigerian school girls who were kidnapped by the terrorist group Boko Haram". "It made me cry, because I was very angry at the tone of his voice and couldn't remember my husband's name".
"I need to see him so I will know that that is my husband. I don't have nothing to say to him". "I don't know what's in that box", she said.
Johnson said Monday that Wilson's account was accurate. And Johnson said her uncle-in-law was Wilson's elementary school principal.
She added, "They won't tell me. It could be empty for all I know". Asked why he had not spoken up earlier about the Niger ambush, in which Johnson and three other Special Forces troops lost their lives, his instinct was to attack presidents George W. Bush and Barack Obama for not contacting as many families of the dead-a lie that he papered over by turning his chief of staff's own dead son into a political prop.