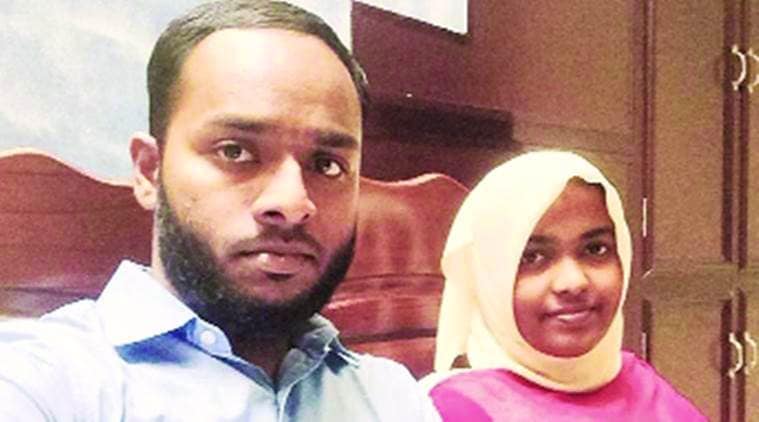 The Supreme Court on Tuesday indicated that it would re-consider its earlier decision to order a probe by the National Investigation Agency (NIA) into the "love jihad" controversy and said prima facie it was of the view that the father can not hold custody of his 24-year-old girl. It also wondered if a 24-year-old girl can be kept in her father's custody after the HC's order on May 25.
The Supreme Court on Tuesday questioned the Kerala High Court's order in the controversial Hadiya case, and in fact also questioned the Supreme Court's earlier decision in the case ordering an NIA probe as well.
The apex court has posted the case for October 9.
Shafin Jahan, has filed an another plea in SC challenging the HC order saying it was an "an insult to the independence of woman in India".
The high court, while declaring the marriage as "null and void", had described the case as an instance of "love jihad" and ordered the state police to conduct probe into such cases.
Appearing for Jahan on Tuesday, senior counsel Dushyant Dave vociferously contested the order for NIA probe saying "it struck at the very foundation of this multi-religious society" and was "sending bad signals across the world". This is an appeal by the husband of the girl for the reversal of Kerala High Court's judgement.
The alleged conversions had gained the sobriquet of "love jihad" in Kerala and the boy Shafin Jahan moved the apex court for production of his wife Akhila alias Hadiya. Jahan is seeking recall of the order for an NIA probe.
In compliance with the orders of the top court, the case was re-registered by the NIA and an investigation was taken up.
"An NIA probe into Hadiya's marriage strikes at the very foundation of a multi-religious society", said Dave.
As per TV reports, CJI Dipak Misra questioned how the SC (under Justice Khehar) had asked for a NIA (National Investigating Agency) probe in the case. The ruling was a low for everyone who talks about freedom and women's rights because a woman was not allowed to exercise her right to get married to the person she chose, or to convert to a religion she wanted to follow.
He had also apprehended that there could be a plan to send her to Syria to work with extremist organisations such as IS since the man she married had been working in the Gulf.