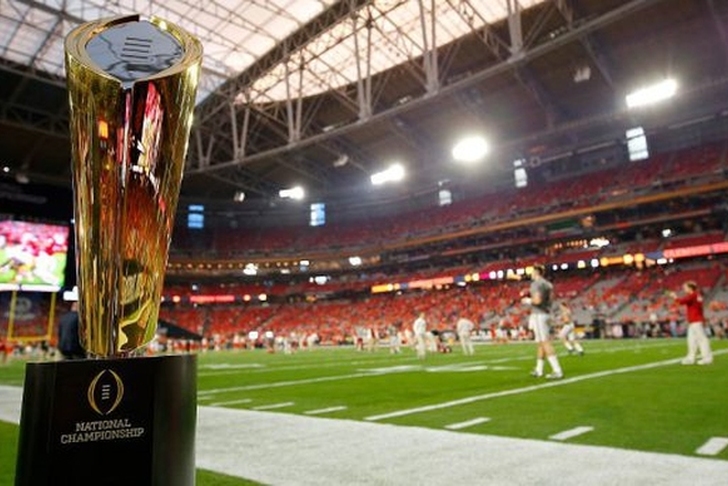 "When we created the playoff, we said we wanted to move the national championship game around", Hancock said in a press release, "We have done that". Atlanta will host this season's championship game at the new Mercedes-Benz Stadium. "'Why does college football always have to have its championship in the Sun Belt?' We're pleased with our decision to go north".
"We're delighted that we're able to complete our goal, which was "ten in ten" - - that is, the first ten CFP Championship Games will be played in ten different cities", College Football Playoff executive director Bill Hancock said Wednesday.
College Football Playoff officials have awarded the 2023 national championship game to the $2.6-billion stadium that Rams owner Stan Kroenke is building in Inglewood. "We're just very happy that people in so many communities will be able to experience the game".
The College Football Playoff's Management Committee selected the cities that will host the national title game from 2021-2024.
Being awarded the college football championship is only the latest achievement for a growing city that has earned the moniker "Where Champions are Crowned" and has already successfully hosted several national and global sporting events. The BCS National Championship Game was played in Pasadena at the Rose Bowl Stadium in 2002, 2006, 2010 and 2014.
Los Angeles has a long history of hosting college football national championship games under the old Bowl Championship Series format. "Each has a first-class stadium that our fans will enjoy, a great convention center, excellent hotels for teams and fans, and the communities have successful track records of hosting major events".
There is no bidding process to host a CFP title game.