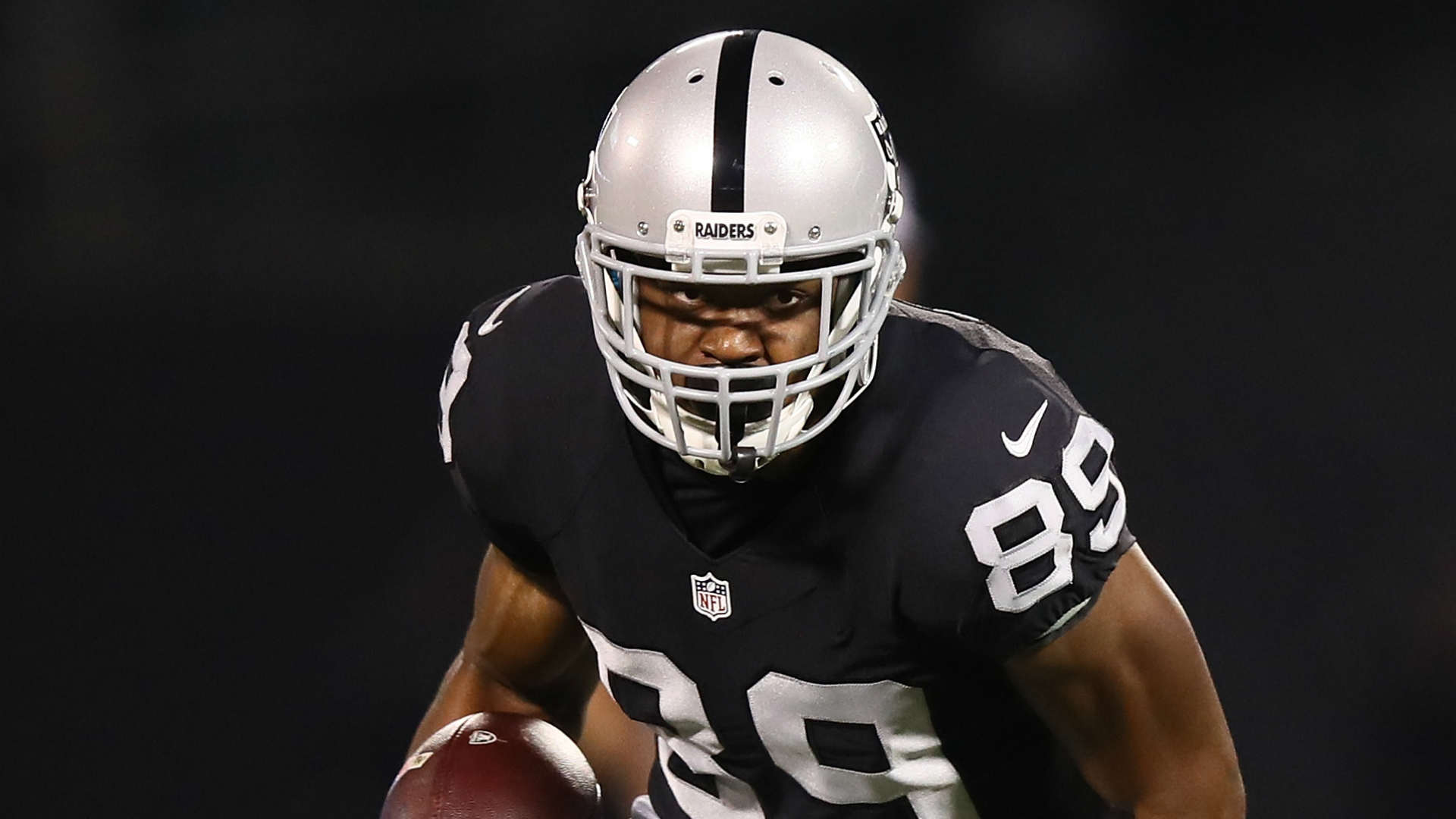 Talib and Crabtree then exchanged shoves before swinging punches at each other.
The two have some history, with the pair having an altercation last season during Week 17, which escalated to the point of Talib ripping Crabtree's gold chain straight off his neck.
On Sunday, the two fought on the field and started a brawl and upon closer inspection, the Denver Broncos CB actaully snatched Crabtree's chain again. He kept blocking Talib even on the sidelines, which led to other players getting physical on the sideline.
Both Crabtree and Talib, unsurprisingly, were ejected for their actions. Raiders players began pushing the Denver players circled around Crabtree, leading to a brawl between the teams. The tunnel for both locker rooms at the Raiders' stadium is located behind the Raiders bench.
As things calmed down on the field, Marshawn Lynch took it upon himself to escort Talib off the field.
Once it became a full-on fight on the sidelines, Raiders guard Gabe Jackson was caught making contact with an official, which is a surefire penalty and ejection every time.
There will be fines, maybe suspensions and a lost game for three key players.