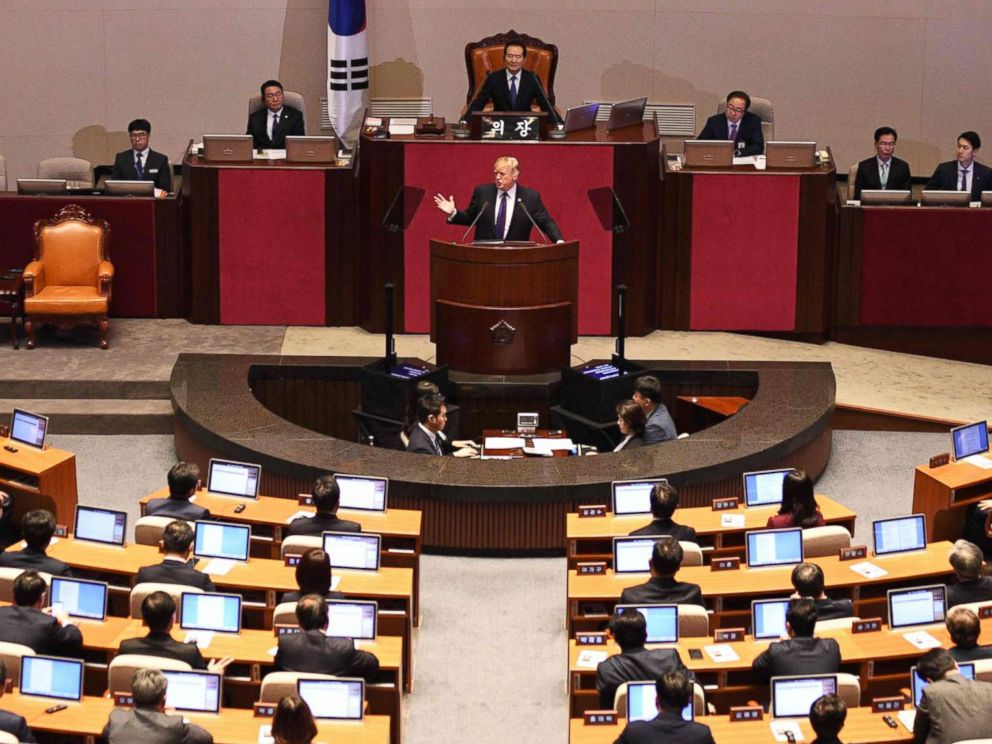 His visit to Joplin came as President Donald Trump is continuing his tough talk against North Korea's nuclear ambitions.
"Why would Kim Jon-un insult me by calling me "old", when I would never call him 'short and fat?' Oh well, I try so hard to be his friend - and maybe someday that will happen!" wrote the president in a tweet on Sunday.
That makes sense, but when world leaders such as former businessman Donald Trump and dictator Kim Jong-un are throwing school yard insults at each other, it's hard not to stick your nose in.
It comes on the same day Rodong Sinmun, the regime-run newspaper, warned the North would "surely win in the showdown" with the US and South Korea. In a stern speech delivered in South Korea's National Assembly on Tuesday, he said: "Do not underestimate us".
President Trump is now on a tour of Asia that has taken him to Japan, South Korea and China so far. "And do not try us". The weapons you're acquiring are not making you safer, they are putting your regime in grave danger.
The Asian giant is keeping the economically unstable nation financially afloat, and Trump has claimed China "can fix this problem easily - and quickly" by using its influence over the hermit state.
"Every step you take down this dark path increases the peril you face".
But in its retort yesterday, North Korea said Mr Trump's warnings "can never frighten us or put a stop to our advance", but rather "pushes us to speed up the efforts to accomplish the great cause of completing the state nuclear force".
Kim's regime has continued to carry out nuclear and ballistic missile tests despite widespread global condemnation and a series of crippling sanctions aimed at strangling the state's cash sources.
"That might be a odd thing to happen but it's a possibility", he said.
"Might be a unusual thing to happen but it's certainly a possibility", Trump said during a press conference with Vietnam's president, adding that it would be "very, every nice if it did".
He said he doesn't know if that friendship will develop, but added it would be "very, very nice if it did".
Trump has traded insults and threats with Kim in the past amid escalating tensions over Pyongyang's nuclear and missile programs.