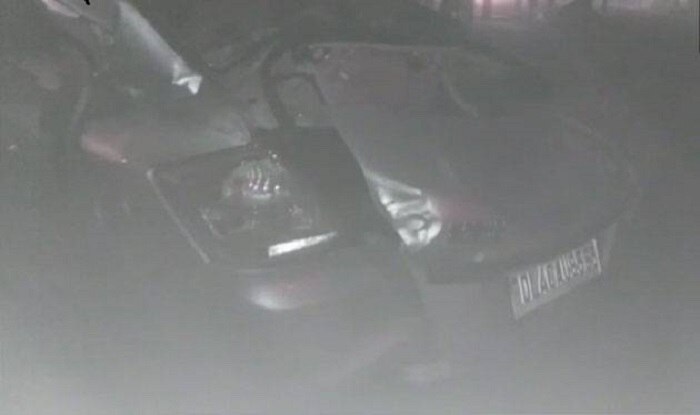 National-level powerlifter Saksham Yadav on Sunday evening died after he sustained grievous head injuries following an accident near the Singhu Border in outer Delhi's Alipur area. The victims were on the Delhi-Panipat highway in a Swift Dzire auto which police believe was being driven at high speed in a drastically reduced visibility due to fog.
The injured players include powerlifting world champion Saksham Yadav and another player identified as Bali.
Another weightlifter, Rohit, 19, is battling for life.
The two injured players were taken to Narela's Satyawadi Raja Harishchadra Hospital from where they were referred to Max Hospital Shalimar Bagh.
The injured athletes were admitted at a private hospital in Delhi. Yadav was later shifted to the AIIMS trauma centre in an "extremely critical" condition.
Doctor said that he died at 6:38 pm of a cardiac arrest.
With the fog and smog conditions severely clouding visibility, one must ensure their own safety and that of other's around them on the roads by adhering to speed limits or even going below them to stay safe.
According to reports, the impact of the hit was so high that the vehicle rolled over several times before crashing into the pole. All of them were residents of north Delhi's Timarpur.
"Prima facie, the auto was at very high speed".
"The impact of crash was so severe that the auto rolled over several times with its roof getting completely blown off, before hitting a pole and killing four of them on the spot". The driver could not see the electricity pole.
The police are investigating if it is a case of drunken driving since some liquor bottles were found in the vehicle. Some liquor bottles have been found in the auto hinting towards a possibility of drunken driving.