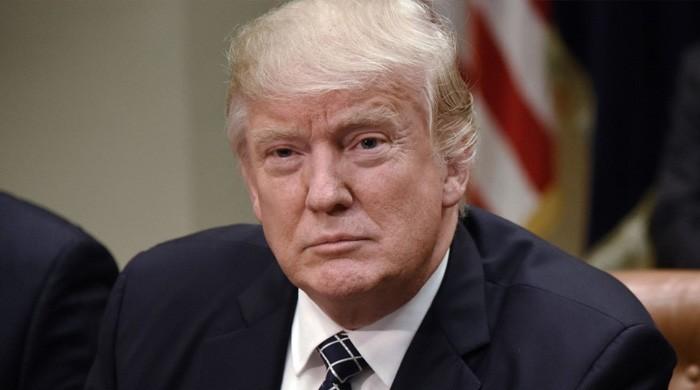 Asif's blunt remarks contradict the stand taken by the Pakistan Army on US President Donald Trump's latest accusation that Pakistan has given the US nothing but lies and deceit thinking of US leaders as fools and now is the time to stop the financial aid to Pakistan.
"The Trump administration has likely sketched out an escalation strategy and would be wise to pause after Thursday's announcement to give Pakistan the opportunity to quietly address USA concerns".
"We consider them (terror groups) to be destabilising the region and also targeting USA personnel. The US will suspend that kind of security assistance to Pakistan", State Department Spokesperson Heather Nauert told reporters. "We would restore the aid if we see decisive movements against the terrorists, who are as much of a threat against Pakistan as they are against us", Mattis told reporters.The U.S. is still working with Pakistan, he said, but refrained from going into details.
Besides calling on Pakistan to combat the Afghan Taliban and its al-Qaeda-linked Haqqani Network allies, which the Pentagon has deemed the top threat against US troops in Afghanistan, the anonymous DOS official also urged Islamabad to take action against anti-India terrorist groups such as Lashkar-e Tayyiba (LET) and Jaish-e Mohammed (JEM). In addition, the Department of Defence has suspended other unspent money from previous fiscal years.
During an interaction with Pentagon reporters, Defence Secretary Jim Mattis did not respond to question if he was in favour of cutting off the aid to Pakistan.
"I prefer not to address that right now because it's obviously still being formulated as policy. I also agree on some confidentiality there", he said.
Also on Friday, a senior Trump administration official told journalists in Washington that the suspension would cost Pakistan an estimated $2 billion in military funding and equipment during the current and next fiscal years. The deadline for that is September 30 this year.
Mattis along with the Secretary of State Rex Tillerson have travelled to Pakistan in recent months to deliver tough message to the country's leadership.
Now, the money that has been suspended at this time does not mean that it will be suspended forever, she said.
"Obviously, we'll continue talking with one another, as we are at all times", said the United States defence chief, but he did not clarify if the conversation took place before or after Washington announced the aid suspension on Thursday.
"So they know exactly what it is that we've asked of them", the official added.
Mr. Mattis said he did not foresee a situation of Pakistan blocking access for American troop movement and supplies for Afghanistan.
Terrorists continue to operate freely inside Pakistan and there is a relationship between terrorist organisations and the Pakistani establishment, he said.
The United States gives Pakistan $255 million a year in FMF, which falls under the State Department's authority.
"They understand that, but still they aren't taking the steps that they need to take in order to fight terrorism", she said. ".that will allow the relationship to return to a more positive trajectory", the official said.
"We have not done anything that's irreversible here".
There will be exemptions, and officials refused to put a figure on how much Pakistan will lose out on if it fails to cooperate. Pakistan closed them once before, after a 2011 U.S.
Pakistan is largely shrugging off the proposed US aid cuts but frets that Washington could take more drastic measures to deter what it sees as Pakistan's support for the Taliban. Exceptions may be made on a case-by-case basis if they are determined to be critical to national security interests.
Lasting change, however, will come only when the Pakistani people themselves demand an end to support for militants.
Pakistan has long accused the US of being a fickle ally.
"The specific individual things we're doing are best handled in private, to ensure that we can be most productive.And that's what we're working now", he said.
At the State Department briefing, officials indicated that Washington could make "exemptions" for programmes deemed vital to USA national security. The elements of the Pakistani government that needs to take the steps that we're talking about are not touched by civilian assistance.
But opposition leader Imran Khan, a former cricket star tipped as the next Pakistani prime minister, said it was time for Pakistan to "delink" from the United States.
The move drew a stern backlash in Pakistan and a staunch defence of Islamabad in Beijing - a dynamic that experts said highlights the further strengthening of the relationship as the U.S. seeks closer ties with India while "casting aspersions on Pakistan", the Global Times said.