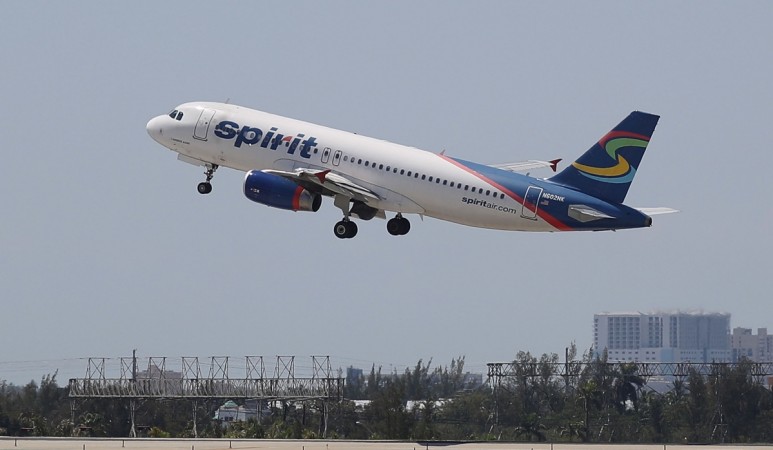 According to the Federal Bureau of Investigation, the 22-year-old victim was traveling Wednesday morning on a Spirit Airlines flight when she dozed off in her window seat.
When she woke up, the man stopped, and the woman alerted a flight attendant.
His wife who was in court and left in tears without commenting told police that she didn't like the other woman sleeping on her husband's lap and that she asked to change seats.
Ramamoorthy also allegedly told officials he unzipped her trousers and again attempted to inappropriately touch her but was unsuccessful. Meanwhile, Ramamoorthy is now charged with aggravated sexual abuse and held without bail after an appearance in federal court in MI on Thursday.
In a written statement, Ramamoorthy said that he himself was in a "deep sleep" and wasn't sure where his hand landed on the woman, but he amended that statement when speaking with the agent.
Federal prosecutor Amanda Jawad said that Ramamoorthy sat between his wife and the victim.
Ramamoorthy, before talking with the specialist, gave a composed explanation that he was in "profound rest", that the woman nodded off on his knees and that he is "not certain where (he) kept the hand on her".
The victim was crying and appeared befuddled with her clothes undone, when she reported the incident about 40 minutes before the plane was due to land, two flight attendants stated.
Ramamoorthy provided "conflicting reports", about the incident.
The wife drew the same story similar story and she added that she approached the flight attendants attempting to change their seats. Prabhu even traveled with his wife and she was beside him when the incident took place.
Ramamoorthy's lawyer, Richard O'Neill, offered to turn over his client's passport.
She revealed that the man was pushing his "fingers in her (privates) and enthusiastically moving them".
Campos took to Twitter on December 20 to say how she was sexually harassed on a United Airlines flight.
A CNN investigation found that FBI investigations into midair sexual assault have jumped by 66 percent from the fiscal year of 2014 to 2017.