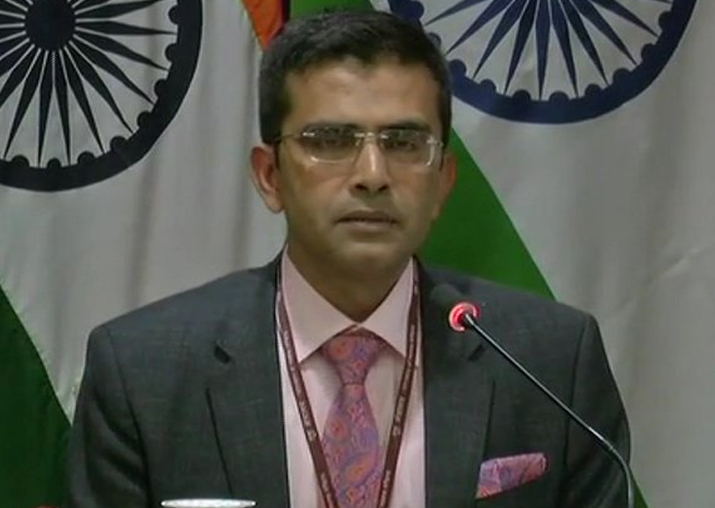 Confirming for the first time that NSA Ajit Doval met his Pakistan counterpart Nasir Janjua in Bangkok in December, India said while terror and talks cannot go together, talks on terror can definitely carry on - a formulation that keeps the window for engagement open.
"Their (Russia's and America's) support has ensured that (the) FATF, at its plenary meeting on November 2, 2017, called upon Pakistan to report on the action being taken to curb terror financing, especially in respect of the proscribed entities and individuals", the ministry of external affairs (MEA) wrote to a parliamentary panel recently.
"Similarly, the NSA-level engagement is part of operational-level talks".
Asked if the way the two women were treated came up at the NSA talks, he said: "The focus was on terror and cross-border terrorism".
Our position is clear, dialogue and terrorism can not go together, the official stressed, referring to the systematic Indian accusations against its neighbor for the support of Islamabad to extremist groups in the Kashmir region. The meeting was held a day after the mother and wife of death row prisoner Kulbhushan Jadhav met him in Islamabad, but MEA maintained that the two NSAs did not discuss Mr Jadhav's case at all.
When this question was posed to Kumar at the regular MEA briefing, the spokesperson said dates of such meetings are fixed days in advance.
"I am agreeing that talks took place and our issue was eliminating terrorism from the region, we of course raised the issue of cross-border terrorism in those talks", Kumar said.
The meeting is learnt to have taken place in Bangkok on December 26.
The meeting between the two NSAs was in line with the understanding reached between Prime Minister Narendra Modi and then Pakistan Prime Minister Nawaz Sharif in November 2015, on the sidelines of the Climate Change summit in Paris, that "contacts need to be maintained".
The composite dialogue process has been stalled since August 2014 when India called off foreign secretary-level talks.
The Indian Express had also reported that Pakistan has maintained high-level diplomatic contacts with the Indian establishment, even as New Delhi has maintained the rhetoric that terror and talks can not go together.