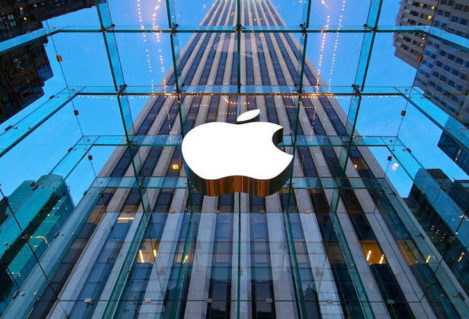 Apple is looking for a direct supply route to cobalt - a key ingredient for iPhone batteries - as the Cupertino tech giant expects a spike in competition for the mineral.
In order to ensure quality and long-term delivery of its products Apple, the iPhone maker, is in talks to buy long-term supplies of cobalt for iPhone batteries directly from miners, Bloomberg reported Wednesday, citing sources.
Last year, Apple published a list of the companies that supply the cobalt used in its batteries for the first time, and said it would not let cobalt from small-scale mines in Congo into its supply chain until it could verify that the "appropriate protections" were in place.
A source has told Bloomberg Apple is seeking contracts to buy several thousand metric tons of cobalt over a five-year period. Its first discussions on cobalt deals with miners were more than a year ago, and it may end up deciding not to go ahead with any deal, another person said. While those devices use about eight grams of refined cobalt, the battery for an electric vehicle requires over 1,000 times more. Though, with interest in cobalt surging to great numbers, the money suppliers are asking for cobalt has dramatically risen too. They're now embarking on research and development of cobalt-less batteries as a strategy to hedge against rising cobalt prices. As it stands it has been estimated that a quarter of all cobalt production is used for smartphones, but that could change in the future.
According to metal distributor Darton Commodities, about 50,000 tons of cobalt was used in batteries and electric cars previous year.
Other companies such as Samsung, BMW and VW are also racing to secure supplies, according to the report.
Cobalt is now on the market for over $80,000 per metric ton and has more than doubled in price since 2016. Glencore, the mining multinational that operates in about 50 countries, has named Apple as one of the main customers it was talking to about cobalt, according to Bloomberg.
Cobalt has been at the center of several heated debates over the years as the largest supplier of cobalt is the Republic of Congo, where even children work as miners.