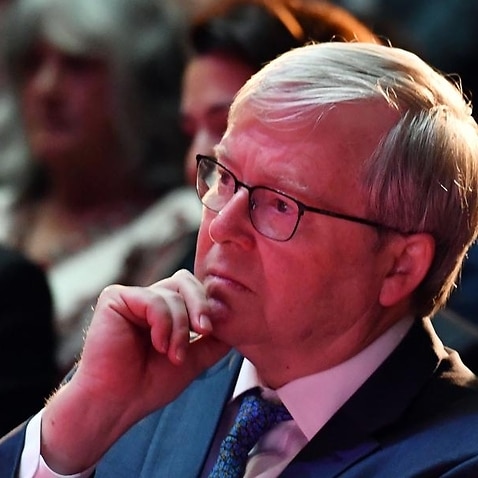 The state-backed Australian Broadcasting Corporation (ABC), which has obtained the files, said that it had refrained from releasing details of some of the documents because they could endanger national security.
The Australian Broadcast Company (ABC) apparently got hold of the file cabinets and their contents.
The filing cabinets were purchased for next to nothing in a second-hand shop in Canberra, where furniture once used by the government can be picked up for cheap. They were sold off cheaply because they were heavy and no-one could find the keys.
The locks were eventually opened with a drill, revealing the documents inside.
All discussions inside Cabinet are considered confidential and documents on Australian Cabinet decisions are supposed to remain confidential for at least to 20 years.
"Nearly all the files are classified, some as "top secret" or "AUSTEO", which means they are to be seen by Australian eyes only", the website said.
Among the revelations reported by the ABC from the documents were allegations Australia's then-immigration minister Scott Morrison intervened in 2013 to demand extra checks on a group of asylum seekers to stop them getting permanent protection visas in Australia.
ABC said the buyer, who has not been identified, found mostly classified papers spanning almost a decade and four prime ministers, most recently Tony Abbott.
Deputy Prime Minister Barnaby Joyce says someone "had a shocker" when they let filing cabinets containing secret and highly sensitive documents end up at a Canberra second-hand shop.
Prime Minister Malcolm Turnbull has launched an "urgent investigation" into the matter but didn't comment further. They did not reveal when the cabinets were sold or when the documents were discovered.
Former Prime Minister Tony Abbott's expenditure review committee often referred to as "razor gang", was also mentioned in the secret cabinet files.
After controversial commentator Andrew Bolt was successfully accused of breaking the Racial Discrimination Act in 2011, the Cabinet later asked Bolt about changing the law's "unreasonably restrictive" reach - and "was the only person specifically named as having been consulted", the ABC says, citing draft legislation that is part of the files.
Meanwhile, former prime minister Kevin Rudd has launched legal action against ABC after it published details from one of the document related to his government's home insulation scheme.
The ABC cited departmental report warning of "critical risks" in the scheme in April 2009, before it rolled out, saying "many of these risks can not be adequately managed in the lead-up to the July 1 start date".